Medical Supply Store in Chandler AZ
Follow us for stock updates & discounts

open mon-sun or order online
Open 10:30am to 6pm Mon-Fri
11am - 5pm Sat-Sun
We also offer same day curbside pick up and same day delivery for select zipcodes.


We have the lowest prices out of all the medical supply stores in the whole state of AZ, guaranteed. Lowest prices on surgical face masks, N95 respirator masks, gloves, and much more.
serving arizona for 18+ years
We've been supplying our valley's clinics, hospitals, and local community for over 18 years.
We have been serving our valley clinics, hospitals, and community with medical equipment and supplies for over 18 years. Our triple aim is to make sure healthcare for our community is more accessible, higher quality, and more affordable for all. Our team of professionals and technicians are extremely knowledgeable on medical equipment & repairs, the healthcare system in the US, medicine, healthcare consulting, medical technology, and much more. Contact us to learn how we can help you or your organization. We carry over 1,500 products in our inventory at our Chandler Warehouse in Arizona. Find out how we can help, call or come in today.

Visit our main site for our full catalog @ abmedsupply.com

Nebulizers
Several brands and varities of different Pediatric and Adult nebulizers available
CPAPs & Supplies
CPAPs and CPAP supplies, including masks, spare hoses, fitlers, attachments, and more.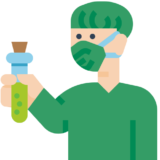 Everything Else
Wound Care supplies, ostomy, knee scooters, bath safety equipment, and much more.


America's Best Medical Supply
1825 E Germann Rd, #12
Chandler AZ, 85286
10:30am to 6pm Mon-Fri
11am to 5pm Sat-Sun
(480) 313-8384